It's all about Lightness and Joy.
I show you the easy way of Life. Join my all in one platform offer and get inspirations for your daily life to live the best in your life.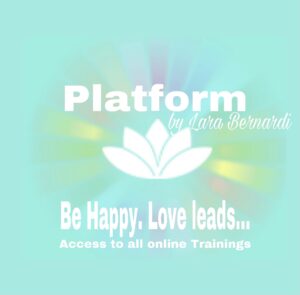 The all in one offer for you
Get access to all my online trainings and meditations  and WhatsApp guidance which will transform you and your life incl. Be Happy! Love leads… Video on WhatsApp and Insider Talk videos  on WhatsApp
Special offer 2022 Euro 350 (special price) payable in 5 monthly rates.
Read more and purchase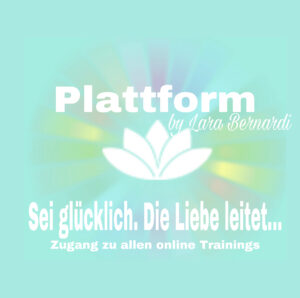 Das alles in einem Angebot
Erhalte Zugang zu all meinen online Trainings und WhatsApp Podcasts, welche dich und dein Leben verändern werden inkl. Insider Talk Videos auf WhatsApp
Spezialangebot 2022 Euro 350 alles inklusive
Zahlbar in 5 Monatsraten
Mehr lesen und eintreten
Kundenstimme online Plattform
Liebe Lara, kurzes Feedback; tolles effektvolles Video. Die Regenbogenwand ist. Konnte gestern eine alte Geschichte loslassen und einen Austritt geben, es war so klar dass ich dies nicht mehr brauche. Plötzlich kommt Schwung in mein Leben. Heute durchgeschlafen und eine Stunde früher aufgewacht und in Ruhe das tolle Morgenritual inkl. meinen Körper integriert. So einfach und so wirkungsvoll. Über die Wunder die gerade geschehen kann ich nur noch schmunzeln.
Danke für alles liebe Lara, freue mich schon auf die nächsten Schritte. Alles Liebe und Gute.
Kundenstimme zum Zoom Call mit Meditation:
Berührungsängste was fremdes? Nein die Meditation auf diese Art ist für einem selber intensiver als ich dies bei dir vor Ort in Luzern erlebt habe, weil ich hier in meiner Welt/ Alltag bin.
Auch jetzt noch, ich muss nirgendwo hin, die Zeit gehört immer noch mir. Wau fühlt sich gut an.
Kundenstimme Schweiz