It's all about Lightness and Joy.
I show you the easy way of Life. Join my programs and get inspirations for your daily life.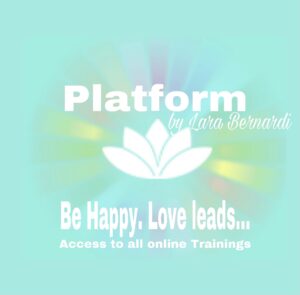 Get all the trainings which will transform you and your life in one incl. Zoom Call & Meditation and silent WhatsApp groups Be Happy! Love leads…
Start package 2021 Euro 350 (special price) payable in 4 monthly rates.
Read more and purchase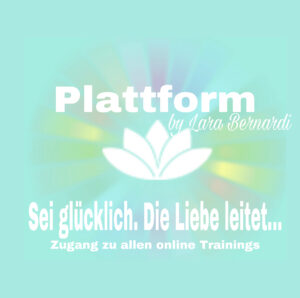 Erhalte alle Trainings, welche dich und dein Leben verändern werden in einem inkl. 1x pro Monat 1.5 Stunden Zoom Call & Meditation (Wert Euro 400.-), stiller WhatsApp Gruppe "Sei glücklich! Die Liebe leitet… und Insider Talk Videos (Wert Euro 250.-).
Startpacket 2021 Euro 530 alles inklusive (Einführungspreis) Zahlbar in 4 Monatsraten
Mehr lesen und eintreten
Kundenstimme zum Zoom Call mit Meditation:
Berührungsängste was fremdes? Nein die Meditation auf diese Art ist für einem selber intensiver als ich dies bei dir vor Ort in Luzern erlebt habe, weil ich hier in meiner Welt/ Alltag bin.
Auch jetzt noch, ich muss nirgendwo hin, die Zeit gehört immer noch mir. Wau fühlt sich gut an.
Kundenstimme Schweiz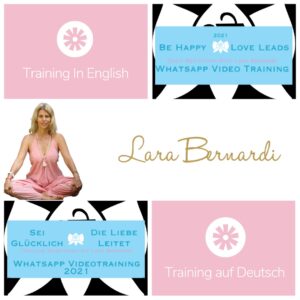 Daily Video guidance in a silent WhatsApp English and German (Deutsch siehe unten)
"Be Happy! Love Leads…" 2021. I share with you a daily meditation video over WhatsApp everyday. Light Healings, daily meditation to align you to the best in life, training in Heart Awareness. Get lightness, clarity in a easy way. You will also have access to the Insider Talks where I share a talk once a week.
Euro 150 for 2021 (Special start package price)
Purchase now
Not sure if this training is for you? Choose a 1 month trail for Euro 40 and send me your Whatsapp number. Pay over PayPal and get your first video within 24 hours. Write me your WhatsApp that I can add you to the group to om@omcosmo.com.
——————-
Sei glücklich
Tägliche Meditationen "Sei glücklich! Die Liebe leitet…" 2021. Ich trainiert dich in deinem Herzbewusstsein, Lichtheilungen und zeigt dir Rituale für deinen Alltag, so dass du dich auf das Beste im Leben ausrichtest. Ich teile mit dir täglich eine Meditation über Whatsapp.
Euro 150 für das 2021 (Einführungspreis)
Jetzt kaufen
Erhalte einen Monat Einblick in die Art und Weise wie das Training aufgebaut ist, wie ich die leite und wie die Meditationen dich positiv ausrichten für Euro 40. Jetzt per PayPal einbezahlen und 1 Monat testen. Schreib mir deine WhatsApp an om@omcosmo.com.